Ready to get started?
Have questions?
Feel free to reach out to us. We'd love to hear from you.
Loan Approval and Loan Closing Gifts for Home Buyers
We are experts in real estate and focus on curating loan approval and loan closing gifts for home buyers. As our business expands, we will offer more options for marketing gift solutions.
If you need assistance establishing the best gift for clients, please contact us at your earliest convenience. We are here to make the process easy for you while ensuring the satisfaction of your clients.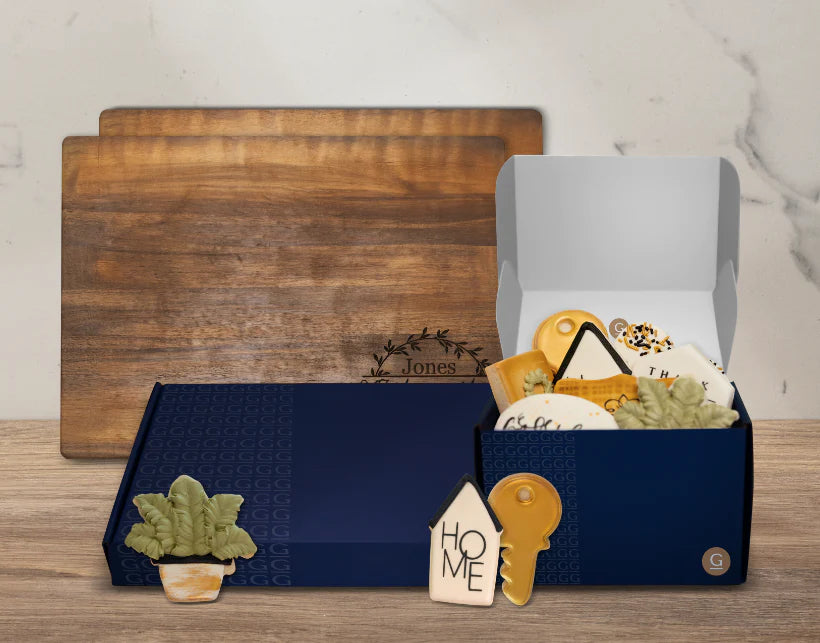 Option to Customize Boxes With Client's Brand or Logo
Regarding gifting, the packaging is sometimes just as important as what's inside.
If you send many client gifts, it's crucial to have effective branding that helps clients build memories and associations with your company. All our gifts can be sent in customized boxes printed with your brand or logo. We would love to discuss options for personalizing gift boxes that take your client offerings to the next level.